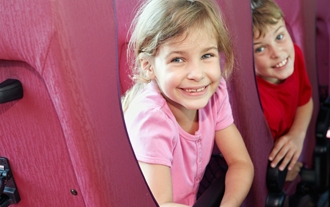 There are many ways to save money on your journey by public transport. And there are lots of planning tools to make travel in the region super easy.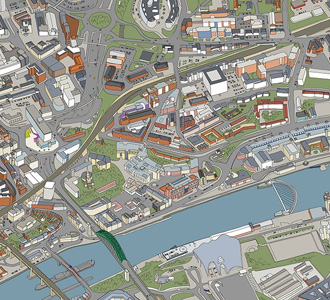 Getting around Newcastle and Gateshead
Visit NewcastleGateshead.com for maps, itinerary ideas, tourist and travel information, as well as information on accessibility for people with disabilities. You can also request a free brochure, as well as an online itinerary planner.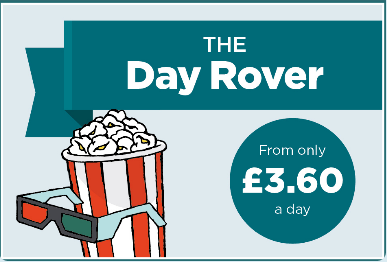 NETWORK ONE TRAVEL TICKETS EXPLORER NORTH EAST AND TYNE AND WEAR ROVERS
Explorer North East Family ticket costs £20 and is valid for a family of one or two adults and up to three children (under 15) for a whole day's unlimited travel across the North East region (from the Scottish Borders to North Yorkshire). Individual tickets are Adult £10, Concessions £8.50, Child (aged 15 or under) £7 These tickets are valid all day every day – including travel on Tyne and Wear Metro, Shields Ferry, ARRIVA North East buses, Go North East buses, Stagecoach Cumbria Route 685 between Carlisle and Newcastle and Travelsure buses(check website for details and exceptions).
For more information – Download the digital leaflet
Tyne and Wear Tickets for one day travel – AdultDay Rover £7 and Junior Rover £3.90 (for ages 5-15). Unlimited travel in Tyne and Wear. See map for zones and also network one travel ticket centres where you can purchase tickets.
How to buy your ticket:
On the day of travel: Ask the bus driver for a Day Rover or Explorer North East Travelticket or select the Day Rover button on any Metro station ticketing machine
Download the form online and post it to Network Ticketing Ltd, Stagecoach Dept, Shields Road, Walkergate, Newcastle NE6 2BZ.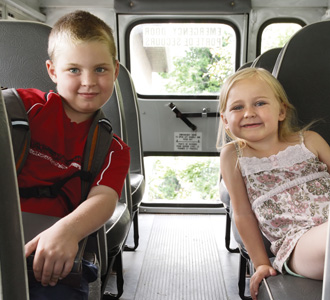 Traveline
Travel information, offering impartial advice about your journey across Tyne & Wear and the North East and information about routes, times of buses, coaches, trains, metro and ferries in the North East and Cumbria. You can plan your journey using their website, email them at info@travelinenortheast.info or call them on 0871 200 2233, 7am – 9pm every day of the week apart from Christmas Day (calls charged at 10p per minute).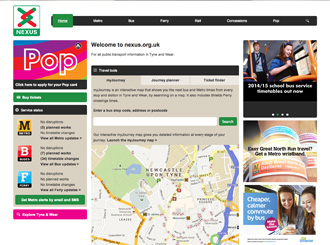 Nexus Journey Planner and tickets
For Travel information use the Online Journey Planner. Add your postcode and plan your journey by public transport.
Ticket finder: On the Nexus website, click on the tab for 'Ticket Finder' select your needs (adult, disabled, over 60 etc and what services you want) then click on Find tickets and you will see all options for tickets and any deals that apply.
There are a wide range of tickets for a family or group depending on your needs and type of travel: Explorer North East and Day Rover – see above, over 60s, students, Under 16s, 16-18's, students and people with disabilities or those travelling off-peak.
The journey planning tool shows all bus, Metro and Ferry stops in a map format powered by Google. You can search the map by postcode, address or bus stop code, see the nearest stop then click on the icon to see the next few departures.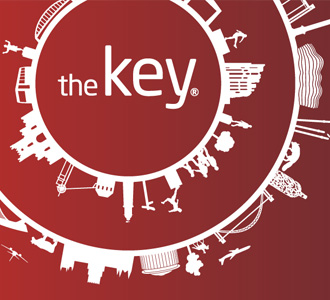 Buses – Go North East
Bus services across Tyne and Wear and County Durham
There are a range of discounted fares
Family Day Ticket £10 on the Go North East app or £13 from the bus driver on the day of travel – unlimited travel for one day, valid for 2 adults and 3 children under 16 travelling as a group.
Saver (one of journeys or regular trips on the same service (purchase on the bus, key smartcard or key mobile app);
Cheap Day Return on the same service (buy on the bus).
The Key for regular travellers (buy online or by phone) The Key is a card you can use which free to register for and tickets can be bought online and added to your card.
The Key Lifestyle (buy online); buzzfare for savings and unlimited travel with Go North East (buy on bus, Key smartcard or mobile app and from GO North East travel centres).
Get around for under 18s and full time students (on the bus, key mobile app).
Free concessionary travel for over 60s and those registered disabled (apply for the free pass from the local authority).
For those who need to use metro or buses operated by other companies, there are also deals.
To ask any questions about their bus services call 0191 420 50 50 between 7am and 7pm Monday to Friday and 9am until 5pm at weekends and bank holidays. Write to Go North East Customer Services, Freepost NT2674 Gateshead NE8 1BR. Call in at a travel centre at Metrocentre or Washington Galleries.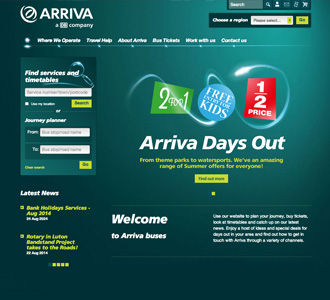 Buses – Arriva
Arriva offer multi-journey weekly and 4-weekly Saver tickets for their buses, covering the zones of your choice. It should cost less than buying single tickets for all your journeys. Check their website for more information on all tickets available and for the route information (you can search by service number or town).
Day Saver – unlimited travel in a specified zone for one day.
Family Saver Tickets unlimited travel for adults and children in a specified zone on one day.
Buy tickets from the bus driver of the bus you board or as an M-ticket through your mobile phone M-Ticket. Find out more about mobile ticketing.
Weekly Saver – as many journeys in a specified zone as you want in a week (can also be bought in local shop).
You can buy Saver tickers online (delivered by post or instantly to your mobile phone), at local shops which are epay, PayPoint or Payzone outlets, on your mobile phone (once you have registered) or on the bus from the driver (cash only) or ask online.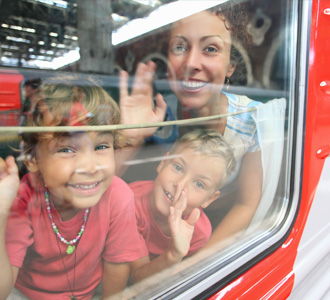 Rail
Train journey information, including real-time information about any delays to services, from National Rail's website or call 03457 484 950.
TheTrainline.com will also give information about journey times, routes and savings.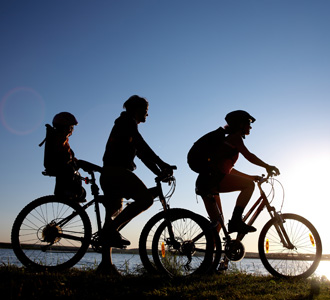 Cycling
For Cycling maps and journey planning in Tyne & Wear and Northumberland go to:
Walking
This website and mobile phone app allows you to get a route map between any two points – you can search for directions using the journey planner tool.
Most of our towns and cities have walking maps that are available from Tourist Information Centres or online to download such as NewcastleGateshead.
View maps of NewcastleGateshead and Sunderland and the Coast here: